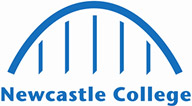 NCG Governors
NCG is governed by a Corporation Board, which exists to help ensure the effective running of the organisation at all levels. It consists of independent governors that each bring their own skills and experience, along with representatives for NCG colleagues and students. Please see the below Pen Portraits for each of our Corporation Board Governors.
Our Corporation Board Governors
John Widdowson – Independent Governor - Chair of Corporation
John Widdowson CBE began his career as a lawyer but has worked in Further and Higher Education for nearly forty years. He left his post as Principal and Chief Executive of New College Durham in July 2020 after twenty years in the post.
In addition to his roles in colleges across the country, John has played a leading role in a number of national educational bodies including the Further Education National Consortium and the Mixed Economy Group of Colleges. He has been a Board member and President of the Association of Colleges and was a member of the Higher Education Funding Council for England for six years. He is Chair of the Board of Trustees of the Workers Educational Association, a national charity supporting adult education.
John has published papers and articles on a range of education subjects and has spoken regularly at national and international conferences.  He has a particular interest in the development of college-based Higher Education to provide alternatives to traditional approaches to university education.
John has been a member of the NCG Corporation Board since September 2020 and has served on the Appraisal and Remuneration, Estates and Higher Education Governance Committees during that time.
Mark Squires – Independent Governor – Chair of Appraisal and Remuneration Committee
Mark Squires is the former Chief Executive of Benfield Motor Group and previous Chair of the National Franchised Dealerships Association. He is Chief Executive of St Ebba Capital Ltd, an investment company and Trustee of the Squires Foundation. Mark also serves on a number of charitable boards including as Chair of the Royal Grammar School Educational Trust and Trustee of St Michael's Centre Partnership Byker, an exciting new initiative which is transforming a former mid-Victorian church into a youth and community hub. He holds a BSc in Economics from the University of Hull and a Master's in Business Administration from Kellogg School of Management, Northwestern University in Chicago.
Mark is the Chair of the Appraisal and Remuneration Committee, and a member of the Audit, Estates and Search committees.
Matthew Otubu – Independent Governor
Matthew Otubu is a strategist currently serving as Head of International Campaigns at the new UK Government Department for Science, Innovation and Technology.
He is a trusted advisor with frontline political and policy experience leading advocacy and election campaigns around the world.
Matthew is an experienced board member with a non-executive portfolio focused on non-profit organisations enabling social mobility and economic prosperity through transformational approaches to education, employment, and empowerment. He currently serves on the Board of Trustees at Mission 44, the charitable foundation launched by Sir Lewis Hamilton to transform the lives of young people facing disadvantage and discrimination.
Matthew is an alumnus of NCG, having completed his A Levels at Newcastle Sixth Form College.
Jeannette Strachan – Independent Governor
Jeannette Strachan has worked in education for more than 25 years. She is the University Secretary at the University of Sheffield and she has held senior positions at the University of Hull, Newcastle University, City University London, UCL and St George's, University of London. She has also worked in Further Education at Barnet College in North London.
Jeannette has a BSc in Economics from the University of Hull. She also has a Postgraduate Diploma in Public Administration from the University of London and a Masters in Business Administration from City University. Whilst at University, Jeannette was a member of the University Air Squadron and after graduation served as an officer in the Royal Air Force.
Jeannette is a member of the HE Governance Committee and the Audit Committee.
Shirley Atkinson – Independent Governor
Shirley is the former Vice Chancellor and Chief Executive of the University of Sunderland and led the University through a period of sustained growth with the expansion of operations in Sunderland, London and overseas. This incorporated a new School of Nursing, a new Medical school, a University Technical College in Durham, a new Cultural partnership in Sunderland, and the early adoption of degree apprenticeships.
Throughout her career she has held senior executive roles both within and outside of the Education sector. She has a wealth of experience in non-executive roles both at national and regional level. Her recent national roles have included Board membership of the University and Colleges Employers Association, the Social Mobility Advisory Group, and the Cultural Cities Inquiry Board. She is a Board Director and Chair of Audit and Risk Committee at the University of Cumbria. Shirley was awarded an OBE in the Queens 2019 Honours list for Education with a focus on widening participation and access to higher education.
Shirley is a member of the HE Governance Committee and the Search Committee.
Andrew Cunningham – Independent Governor
Andrew trained as a chartered accountant with Deloitte Haskins & Sells (a predecessor firm of PwC) and served as an audit and corporate finance partner from 1989. In 1996 he was appointed Finance Director at Grainger plc, which was to become the UK's largest listed residential investor, and was made CEO in 2009. He retired from Grainger plc at the end of 2015 and now acts as non-executive director or adviser to a number of businesses, mostly based in the North East of England. Andrew is a Fellow of the Institute of Chartered Accountants and of the Royal Institution of Chartered Surveyors.
Andrew is the Chair of the Audit Committee and a member of the Appraisal and Remuneration Committee.
Chris McCourt – Independent Governor
Chris is an Investment Director at Mercia Ventures focused on early-stage and technology investments across the North East of England. Chris trained as a Chartered Accountant with a Big 4 firm in Newcastle and after a spell in London, returned to the North East to work in regional accountancy firms, most recently Armstrong Watson LLP.
Between 2012 and 2014 Chris was Chief Operating Officer at the North East England Chamber of Commerce during which time he had Board responsibility for the Chamber's training company, an independent apprenticeship provider working with around 1,000 apprentices each year. This gave Chris a good understanding of the apprenticeship funding regime and Ofsted inspection process.
Chris is a member of the Audit Committee and the Appraisal & Remuneration Committee.
Robert Holt – Independent Governor
Rob is a strategy-oriented Senior Executive with 30 years' industry recognised results in developing and implementing strategies to establish, transform and grow businesses within the construction and services sectors. This includes transferable expertise in the acquisition, integration and disposal of significant businesses to support and deliver organisational strategic objectives for both the businesses involved and respective partners.
Rob also has extensive experience in the management of significant construction and services businesses delivering a number of complex UK public sector programmes in the Education, Healthcare and Local Authority sectors.
Rob is a member of the Estates Committee.
Liz Bromley – Ex-Officio Governor and CEO
Liz has worked in Higher Education for more than 20 years having held senior roles at the Open University, Salford, Goldsmiths and most recently at the University of Central Lancashire (UCLan) where, as Deputy Vice Chancellor, she was accountable for corporate planning and the international strategy. Liz was also responsible for marketing, recruitment, communications and the University's external engagement agenda, including the management of the University's many partnerships. Liz was acting CEO of University Alliance for some months during 2018, on secondment from UCLan.
First in family to go to University, Liz studied English Language and Literature at Worcester College, Oxford. She has been a passionate advocate for social equality and for widening access to all forms of education, in practical as well as in policy terms, throughout her career. Liz is well known across the education sector for leadership development, positive change management, entrepreneurial leadership, and for making things happen.
Liz is deputy chair of the Mulberry Multi Academy Trust in Tower Hamlets, and is a Trustee of the Sir John Brunner Foundation in Cheshire. She is a non-executive director of Common Purpose (UK) and was a member of AHUA's executive board for some years. Liz is married to Andrew and has three daughters, a son, a stepson, three grandchildren, a cat and a dog.
Kevin Stach – Staff Governor
Kevin worked in the Engineering industry for more than 15 years before joining Newcastle College as a Lecturer in 2015.
Kevin has been a Lecturer and Programme Leader, teaching both Higher and Further Education students; Engineering Design, Computer Aided Design and workshop-based machining and fabrication skills. His background is diverse and eclectic in terms of employment, covering many roles in both education and industry.
After completing an apprenticeship, Kevin started a manufacturing company, which he developed to become one of the top three manufacturers in a specific sector, selling it on after 15 years. Kevin has had roles as a manufacturing consultant, and has held Directorships in manufacturing companies, including group training companies specialising in delivering apprenticeships.
During these roles in industry, Kevin was invited onto the Board of Governors of a Community College to represent the views of the local manufacturing companies. Kevin has a strong interest in innovation and problem solving, holding several patents and registered designs. He has won two International Awards for innovation, and has had experience as a Business Advisor to the 'Prince's Trust'.
David Balme
David joined NCG in August 2018 from his role as Director of Continuous Improvement, Change and Compliance at the University of Sunderland.
David brings a wealth of education experience, having worked at the University for in excess of 13 years in a number of finance, assurance and student data roles. Prior to this, David worked within the HE and FE sectors whilst employed in financial advisory and assurance roles within KPMG.
As an Chief Operations and Compliance Officer, David has responsibility at an Executive level for governance compliance across the group, leading on risk & assurance, the HE registry, information governance (including FOI and data protection) and Tier 4 compliance.
Any queries can be directed to clerk@ncgrp.co.uk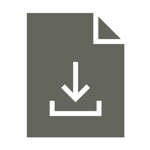 Policies and procedures
View and download all NCG policies and procedures.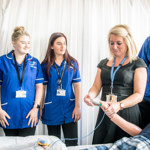 Ofsted
Read our latest Ofsted report where NCG was rated as "Good".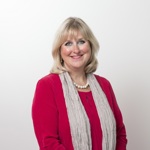 NCG Executive Board
NCG's Executive Team has a wealth of expertise and leadership experience within the sector.