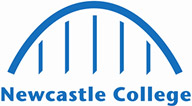 NCG Ofsted and Performance
Ofsted
For the purposes of inspection, NCG is classed as a General Further Education College, and is inspected by Ofsted under the Education Inspection Framework (Further Education and Skills). Our latest report can be found on the Ofsted website and accessed below. The Group was last visited in January 2022, and deemed to be 'good' for overall effectiveness (commonly known as the Ofsted grade).
Performance
We are also required to provide a link to our Department for Education performance data.
Highlights from the 2022 report
Colleges within the group now share a set of strong policy frameworks for quality, teaching, equality and diversity, and safeguarding.
Leaders and managers at all colleges across the group develop and design curricula that respond well to the demands of employers and to the needs of learners and the communities where they live.
Teachers feel well supported by managers. They appreciate the continuous professional development that is made available to them.