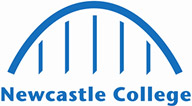 Our Benefits
Being part of the NCG community means you can access a range of benefits to support you with your health and wellbeing both at home and at work.
Generous Paid Time Off
We provide all colleagues with a wide range of paid time off including generous annual leave entitlement which is in addition to public bank holidays, an enhanced sick pay scheme and favourable family friendly policies.
Flexible Working
For some roles we are able to offer hybrid working arrangements, however, all colleagues are eligible to apply for a flexible working pattern to support a healthy work-life balance.
Student Discount
All NCG colleagues can request a TOTUM student discount card for a small fee, giving them access to over 200 discounts nationwide.
Government Pension Schemes
We offer a number of contributory government pension schemes depending on your role and where you're based.
Shared Cost Additional Voluntary Contributions
Under the Local Government Pension Scheme (LGPS), colleagues may opt to make Additional Voluntary Contributions (AVCs). In accordance with the terms of the LGPS, an employer can also contribute to this arrangement which is known as a Shared Cost Additional Voluntary Contribution (Shared Cost AVC).
Cycle to Work
Whether you want a healthier commute or lower your impact on the environment, you can purchase a bike and cycling equipment tax-free through our Cycle to Work salary sacrifice scheme.
Moneywise Credit Union
Save money through direct salary deeducation and access affordable borrowing through Moneywise Credit Union.
Vodafone Employee Advantage
Access discounted deals on mobile phones, sim only plans and broadband through Vodafone.
Training and Development
We offer a range of training and CPD opportunities for all colleagues, including our recently launched Leadership Hub which is an NCG dedicated development programme.
Visit: Leadership Hub
Eyecare Provision
Our eye care provision supports colleagues with their eye health, including the option of a free eye test and a contribution towards glasses required as the result of using display screen equipment at work.
Employee Assistance Programme
Our Employee Assistance Programme provides colleagues with 24/7 access to counselling, information and resources for any issues you may be struggling with at home or at work.
Free Anti-Virus Software
Colleagues in NCG can benefit from a free Anti-Virus software from Sophos to use on their personal devices. Sophos Home Commercial Edition offers real time anti-virus, advanced web and ransomware protection for your personal PC or Laptop.
Microsoft Home Use Programme
All NCG colleagues can benefit from discounts on Microsoft subscriptions and products through the Microsoft Home Use Programme.